What is Strip Plastic Dance? Exploring a Sensual, Fluid Dance Style
If you're unfamiliar with the term Strip Plastic, you may wonder what it is and how it differs from other dance styles. Despite the name, this style of dance is a far cry from striptease. It is a sensual and fluid dance direction practised recreationally, as a workout, and professionally with its own conventions and competitions.
The Name – Strip Plastic or Strip Plastique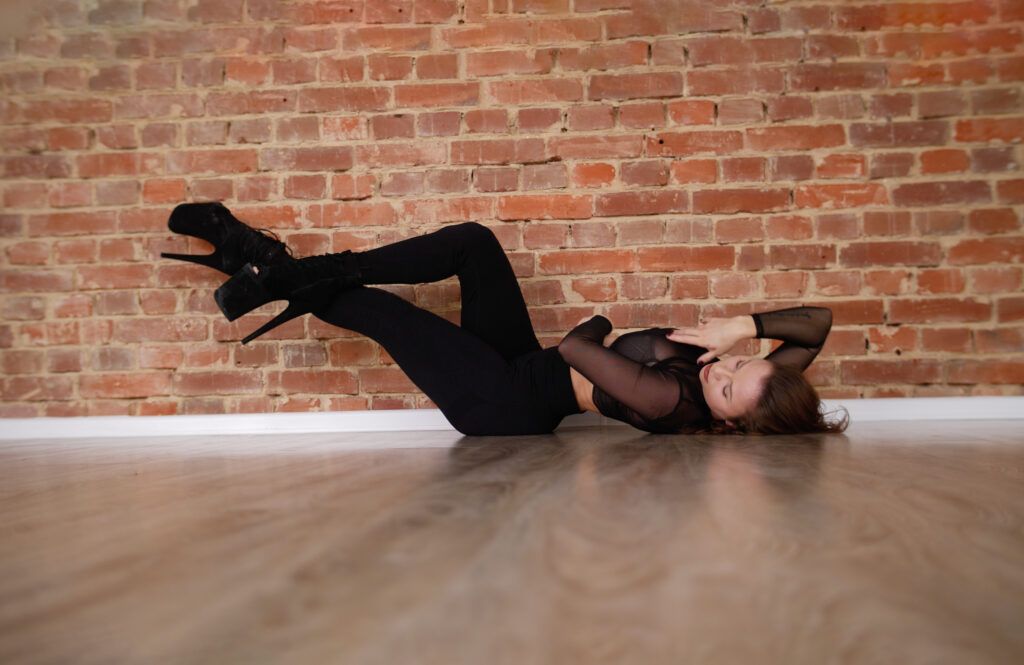 Strip plastic, interchangeably known as Strip Plastique or "strip plastika" has its roots in the world of striptease, but it has since evolved into a distinct dance style in its own right.
The only thing that connects it with striptease, are sensuality, feminity, and high-platform shoes. In Russian, where this style originated, these shoes are called "strips". It's important to note that no stripping is involved in the strip plastic dance.
The word "plastic" refers to the smooth and fluid movements that dancers aim to achieve. Seamless & graceful transitions are supposed to look like the dancer is almost "melting" on the floor.
Strip Plastic & Exotic Pole Dancing
Not many pole dancers know that Exotic Pole Flow – an exotic pole dancing style – is a fusion of exotic pole and strip plastic. The concept of fluid and seamless transitions applied to exotic pole is what exotic pole flow is all about.
Also, we use most of the pole dancing floorwork moves in plastic. And vice versa. So, if you are a pole dancer, you probably already danced strip plastic but called it a "fluid floorwork."
How about Frame Up Strip?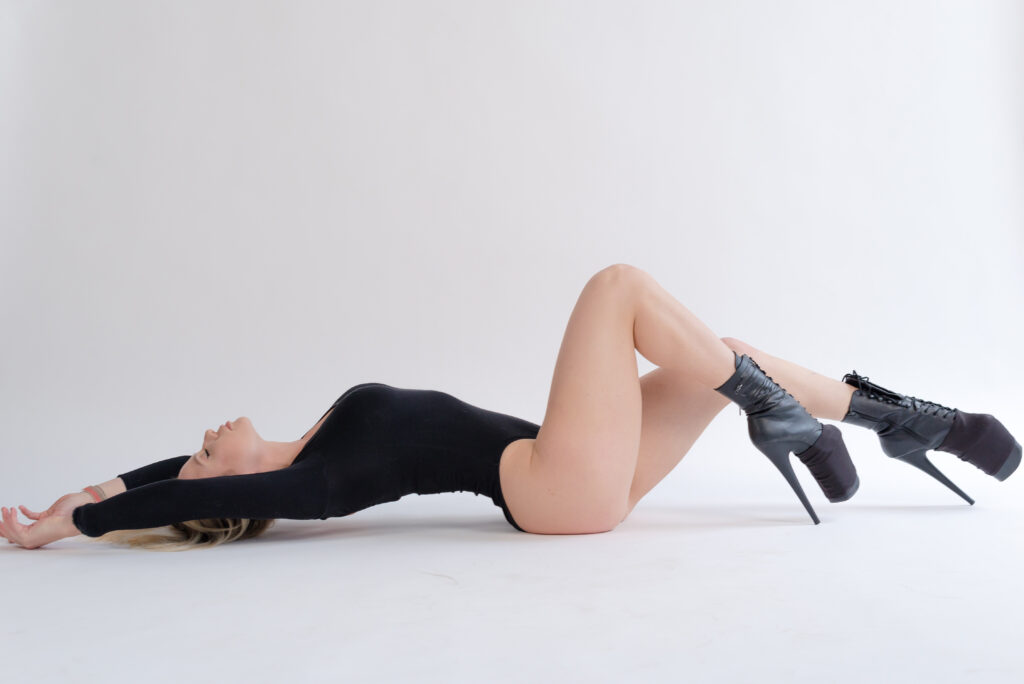 Strip plastic has its sub-direction – frame-up strip. To make it even more confusing – these styles are both interchangeably called short "strip". Although, they became two very different styles.
Strip Plastic is all about fluidity, showcasing the plasticity and beauty of the dancer's body. It's seductive, sensual, and often slower. It should be beautiful and light. Broken lines or weird shapes are not permitted.
In Frame Up Strip, the emphasis is on musicality and choreography. Watching Frame Up dancers is like seeing music come to life.
Creative and complex choreographies usually consist of sharp, precise movements and unique shapes that dancers create with their bodies.
Frame Up doesn't have to be sensual or seductive – often, it's dark, extravagant, or even weird. Furthermore, dancers can break the rules, such as distorting the lines.
Why should you try this dance style?
It will:
improve your flexibility,
tone your body,
unleash your inner femininity.
It's a great way to start, even if you're new to dancing.
As a sensual and feminine dance, it allows you to express yourself, unwind, and build confidence. It's an excellent mind & body activity.
The shoes are not essential to start. The only thing you will need is knee pads!
How to learn Strip Plastic Dance
If you want to try it out and there aren't any studios offering such classes in your area – choose online lessons! It is a great way to start your journey with this style.
You can learn from experienced instructors who can guide you through the movements and help you develop your skills while having fun.
At Exotic Academy, we offer online tutorials on strip plastic for dancers of all levels. Come dance with us!
---