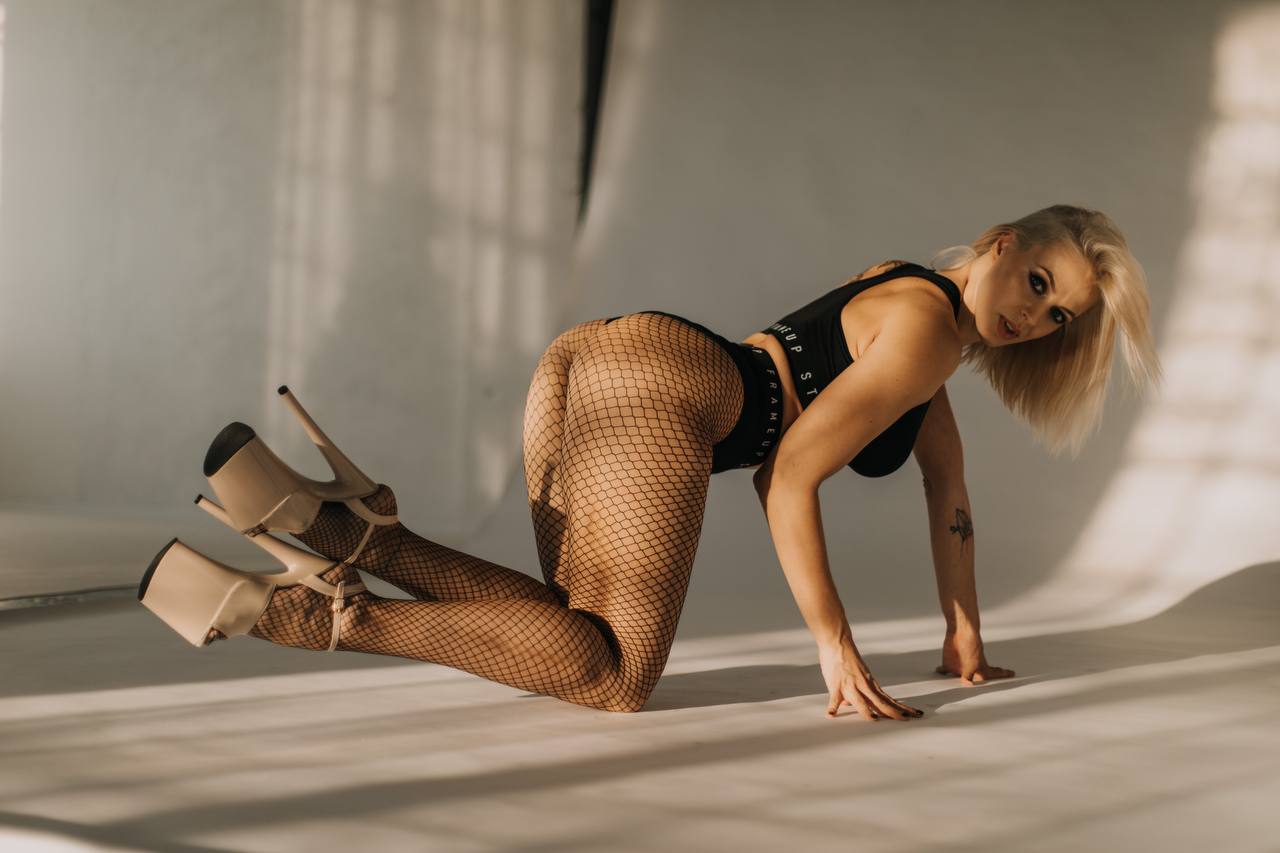 Frame Up Strip: A Unique, Dynamic Dance Style from Russia
Have you ever heard of Frame Up Strip? If you haven't, then you're in for a treat. This dynamic dance style, originating in Russia, has been gaining popularity worldwide for its unique movements and challenging techniques.
What is Frame Up Strip?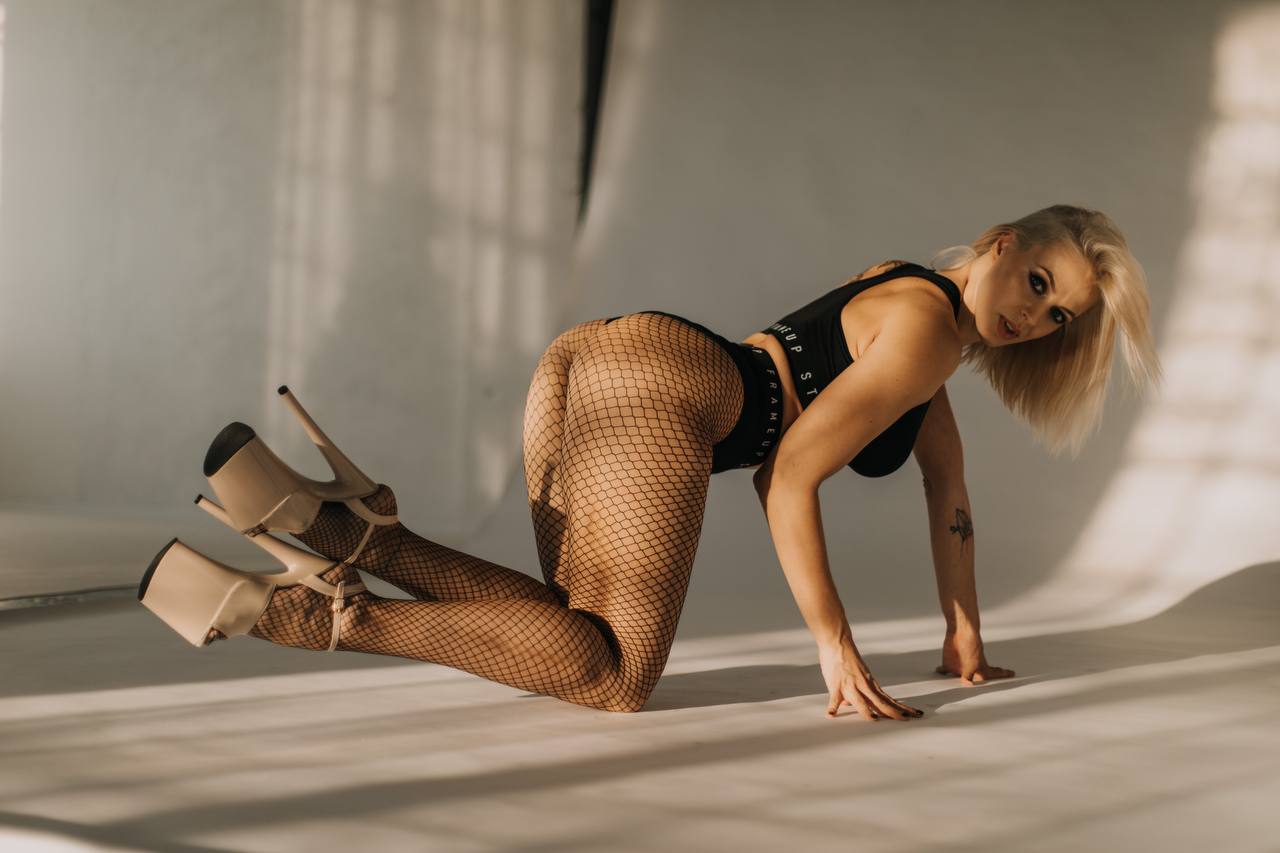 Frame Up Strip is a dance style combining elements of strip plastic, jazz, hip-hop, and modern dance with a huge emphasis on musicality. Watching Frame up dancers is like seeing music come to life. It is a very young dance direction – originating in Russia around 10 years ago when Nastya Yurasova started experimenting with her dance style. Now, it has its own official competitions and conventions.
Frame up is all about intricate legwork, high energy, and dynamic movements, often involving quick direction changes and explosive jumps. Creative and complex choreographies usually consist of sharp, precise gestures and unique shapes that dancers create with their bodies.
Although the style is relatively technical, it allows great freedom of expression: frame up choreographies can be sensual or frigid, playful or dark, extravagant or even weird. The outlet for creativity!
This style is mainly performed on the floor – "parter" with minimal standing or walking. It can be danced solo or in groups. It is worth mentioning that often it is simply called "Strip". Dancers would speak about the upcoming "strip" competition or workshops – which can be misleading, as this style doesn't have much in common with striptease. 
Check out our Frame Up choreo with amazing Deny!

Essential Part of Frame Up – Platform Shoes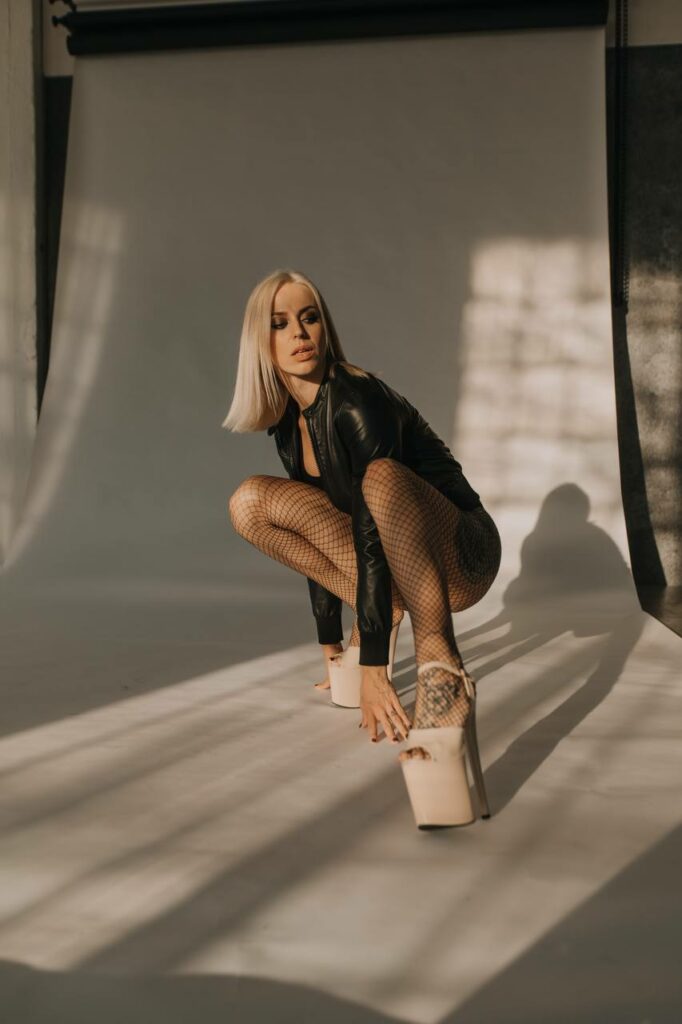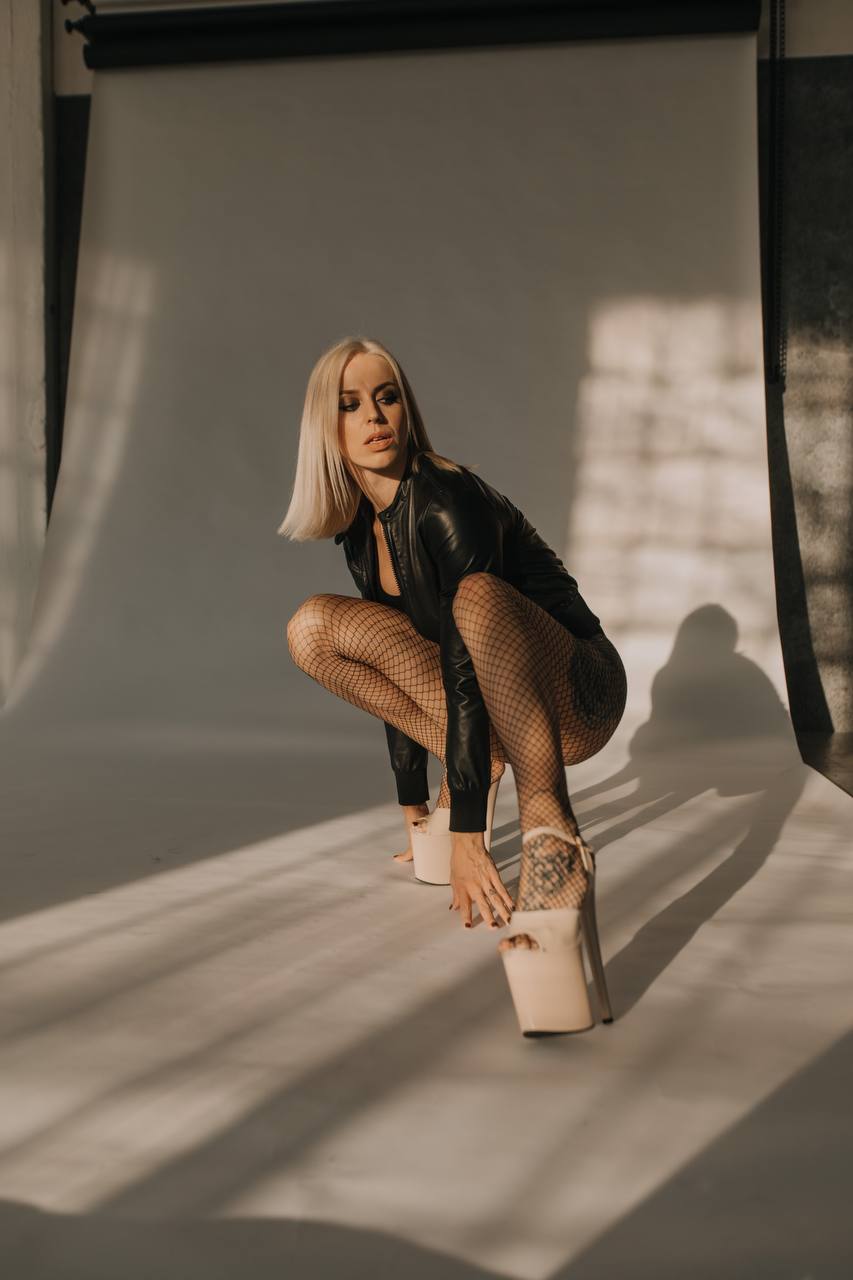 One essential part of the Frame Up Strip style is platform shoes in Russian called "Strips".
These shoes are necessary to perform certain transitions and acrobatic movements. They allow the creation of sharp, angular movements that are a signature of this style. The Strip shoes also add to the visual impact of the dance, extending the lines and creating a sense of drama and intensity.
Where to Learn Frame up? Are There Any Frame up Classes in English?
While Frame Up Strip classes are very popular in Russia, there aren't many teachers worldwide. It is undoubtedly a growing trend, but as of now, you would be very lucky to find such classes in your town.
Nothing to worry about because you can train with us! We offer pre-recorded Frame Up Strip tutorials on our online platform. Online live classes are coming soon as well – You can pre-register here
How to Learn Frame up Style?
If you are a beginner, we recommend starting with our strip plastic (floorwork) base lessons. Once you master the basics, you can start challenging yourself with our frame-up combos. These short but musicality-challenging sequences will prepare you for the next step – choreographies!
Yes, we offer full choreography tutorials for more advanced students as well!
Our experienced instructors will teach you the fundamentals of this exciting dance style, helping you to build strength, flexibility, and technique. With our online platform, you can learn from the comfort of your own home at a convenient time.
So why not sign up today? You'll get a great workout, learn a unique and exciting dance style, and have a super confidence boost.
We can't wait to see you showing off the results from training with us!
---