About us
Do you remember those days when we were trying to learn exotic pole online from YouTube videos? We do.
There was no guidance, no structure, no resources. Occasional workshops now and then that required traveling to a different country and cost a fortune.  (don't get this wrong – we love workshops and wish there was more of them!)
We created a platform for pole enthusiasts worldwide to allow them to learn exotic pole dancing online. Particularly those who can't attend workshops or don't have studios offering such classes in their area. Those who want to learn in the comfort of their own home at their own pace. Those interested in Russian Exotic who wish to supplement their regular classes.
We wish to promote very talented (yet maybe not that famous) instructors to a wider audience, allowing them to do what they love, get the credit they deserve and share their passion with others.
We want to spread the pole love, show the art and beauty of dancing. Its positive impact on the body and soul, regardless of the size, age; if you are a complete beginner or teaching in your own studio already.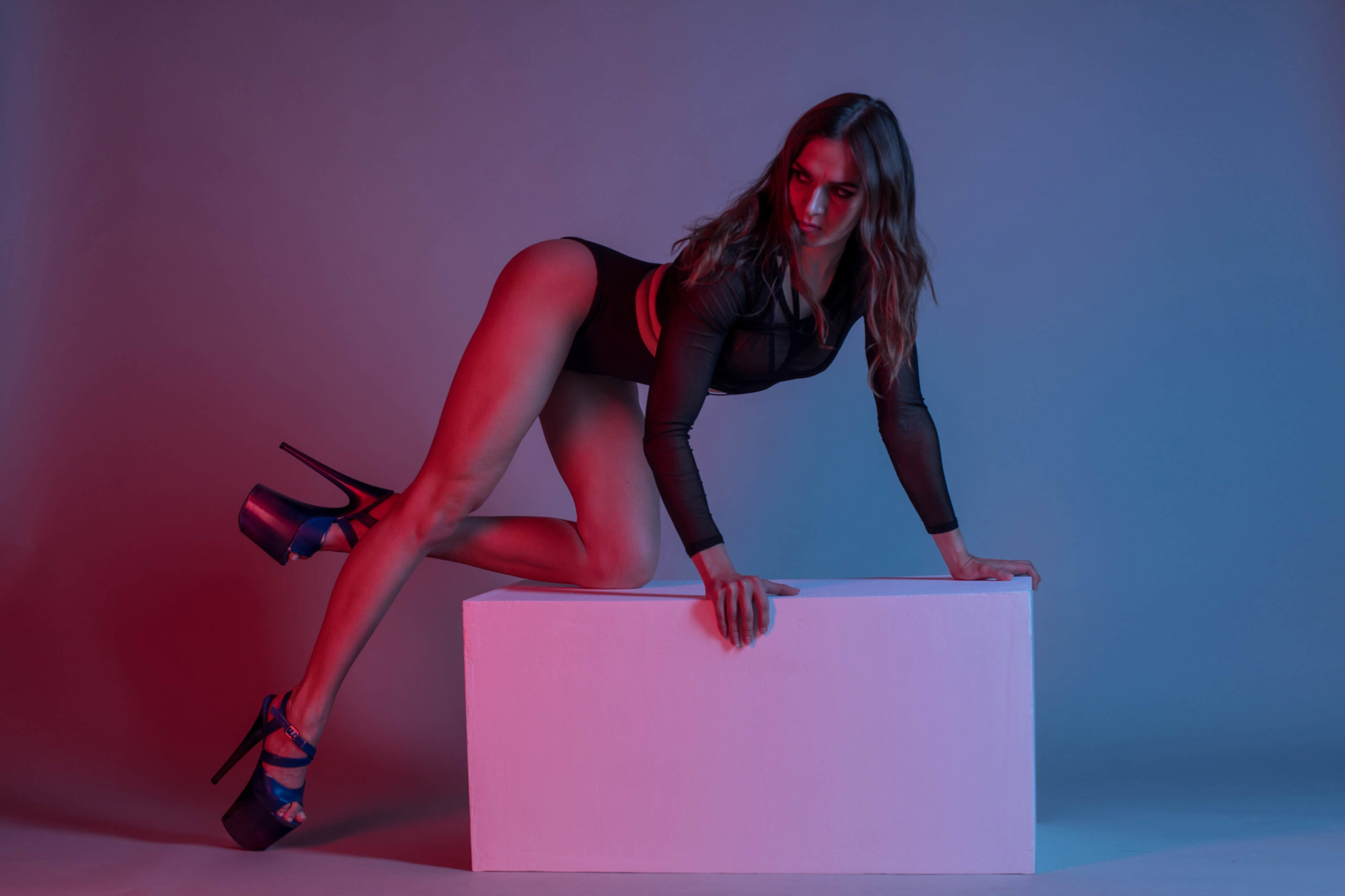 We are helping both complete beginners who, are looking for a new, super cool workout, and also more experienced pole dancers, who are interested in Russian Exotic and want to improve their flow.
For a long time, pole fitness training was all about learning individual tricks, as opposed to actually focusing on floorwork, flow and dancing.
Exotic Dance Academy is concentrating on the flow, fluidity and coordination.  The missing element of the pole fitness world.
In our online pole dancing lessons you will learn how to control your body, how to flow. We'll help you with your coordination and proper execution of dance elements. So no more messy, clumsy moves from now on — you'll be graceful and fluid both on and off the pole.
Russian Exotic evolved from pole fitness & exotic dancing and its main focus is on flow, fluidity, and exceptional body control. 
Developed by Russian pole athletes and artists; combining the elements of ballet, gymnastics, contemporary and exotic dancing. 
Practiced both on a recreational and professional level – it's the type of workout that will never get boring.